Summer is here, which means it is the perfect time to choose a new outdoor furniture collection! However, you can also add pieces to complement your existing furniture and give it a fresh look. Here are three helpful questions to ask while deciding what chairs, tables, fire pits, and umbrellas fit the needs of your outdoor space!
#1

– What is the Atmosphere?
Are you looking to put the furniture on a patio, deck, next to the lake, in your backyard, or at your vacation home? This can make a big difference in what type of furniture you choose and what accessories might go with it. For instance, Is this a quiet place for you to enjoy breakfast with your spouse or a lively location where you frequently enjoy a barbecue with friends and neighbors?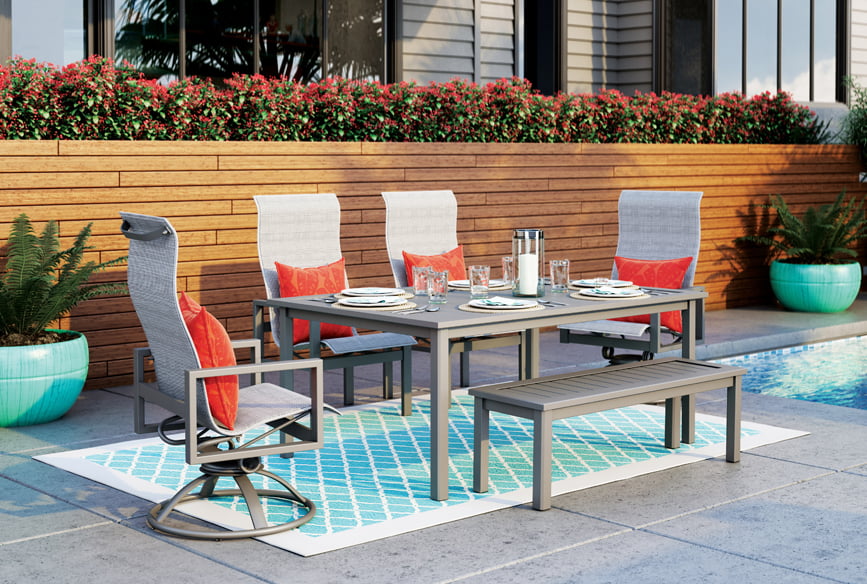 #2

– What is the Function?
Lounging under the trees? A dinner party for 8? Knowing what type of function you want for your furniture will allow for optimal happiness and relaxation. Do you envision yourself relaxing while sitting next to the fire pit or fire table at dusk or entertaining your family with lots of table space and seating?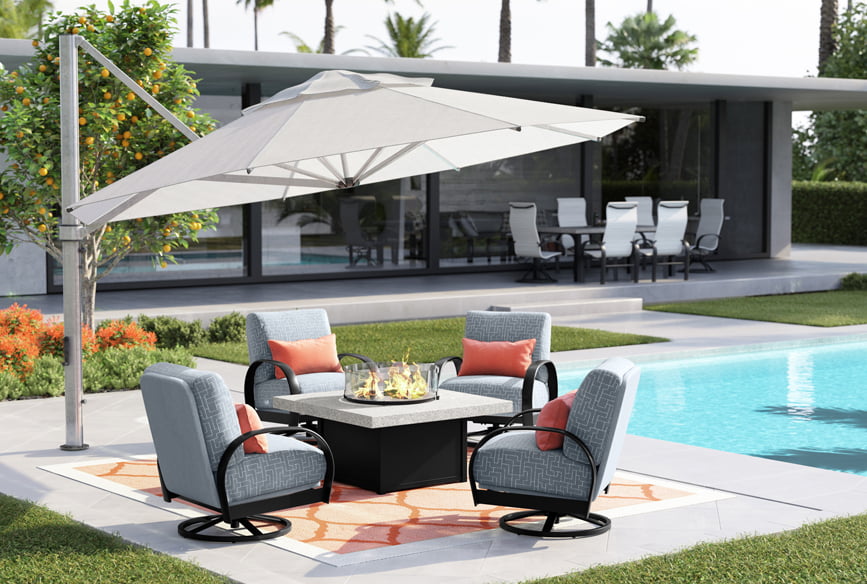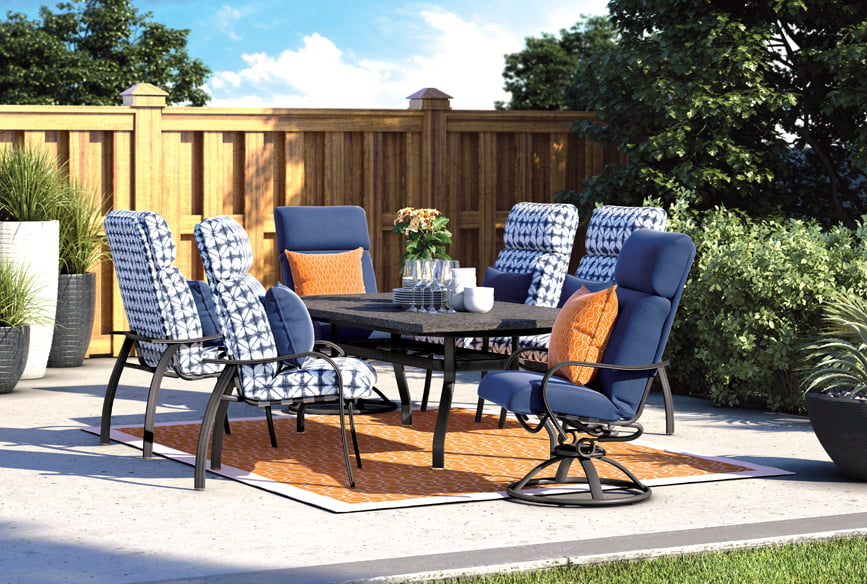 Are there going to be several people over for a picnic or just you and your immediate family enjoying a night together looking at the stars? Homecrest offers many sizes and styles of dining tables and chairs, and our modular collections allow you to arrange your outdoor furniture pieces in a variety of layouts so you can easily fit the needs of your next gathering.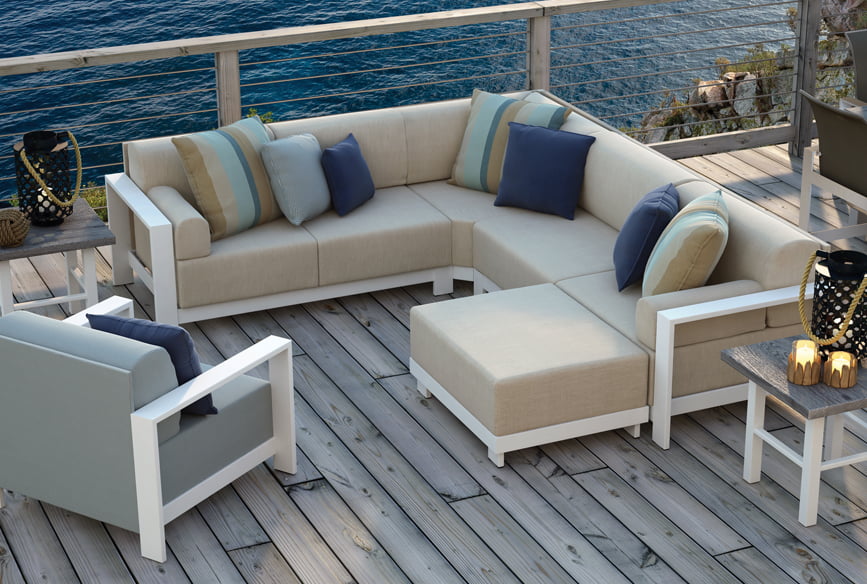 Whether it's a backyard patio or rooftop dining application, Homecrest has the perfect collections to suit your needs.
For homeowners seeking to furnish their outdoor space, visit our residential website to view current collections and find a dealer near you.
For contract and hospitality projects, visit our commercial website to see your options and find a contract sales representative in your area.