We want you to experience the most stylish, functional designs that outdoor furniture can offer. Our new Infiniti collection perfectly fits that bill. It brings together a sense of fun and flexibility, as well as a dash of Bauhaus design. Additionally, Infiniti is endlessly customizable and offers the best in comfort, durability, and maintenance-free outdoor living.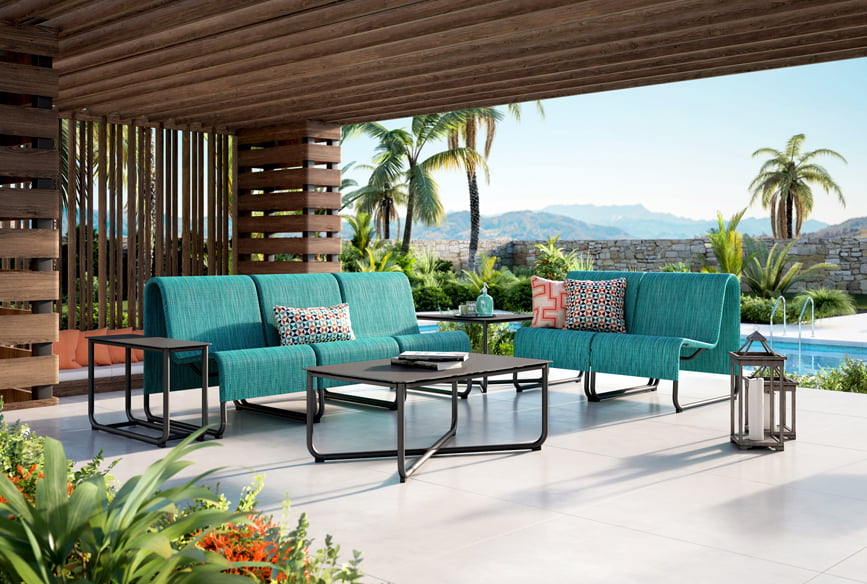 The sculpted curves of the Infiniti collection feature our exclusive technology for lasting comfort in a sleek profile. Infiniti's streamlined profile pairs perfectly with our ergonomically contoured double layer Sensation slings. Because of this, Infiniti provides deep-seating comfort in a quick-dry, low-maintenance construction.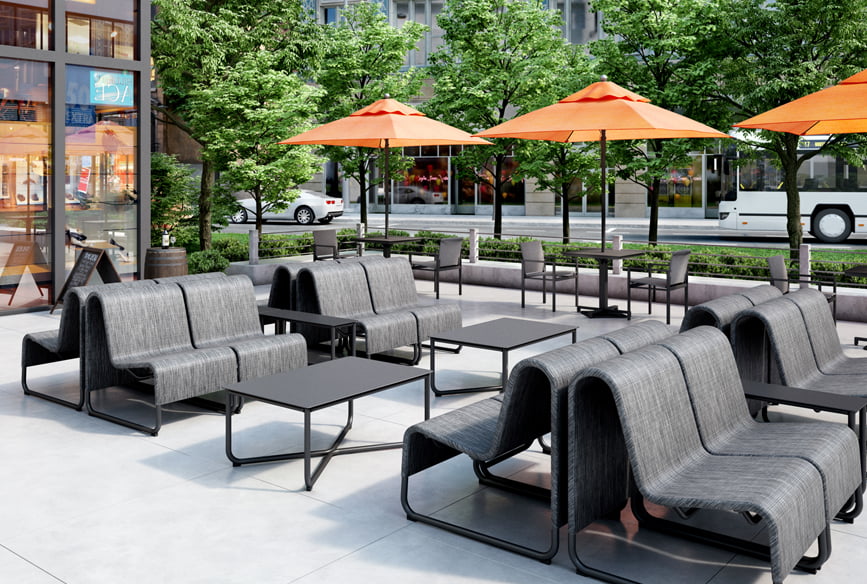 Paired with its corresponding coffee, side, and corner tables, Infiniti offers endless seating configurations, from single chat chairs all the way through sprawling, multi-directional sectionals. Further, the simplicity of Infiniti allows it to seamlessly adapt to the design aesthetic of any outdoor space!
Whether it's a backyard patio or rooftop dining application, Homecrest has the perfect collections to suit your needs.
For homeowners seeking to furnish their outdoor space, visit our residential website to view current collections and find a dealer.
For contract and hospitality projects, visit our commercial website to see your options and find a contract sales representative.