Homecrest recently attended the NEWH Regional tradeshow in Minneapolis. Visitors were able to explore our new design trends and functional style to get inspired by our chic collections. Here's a recap of what we featured at the show: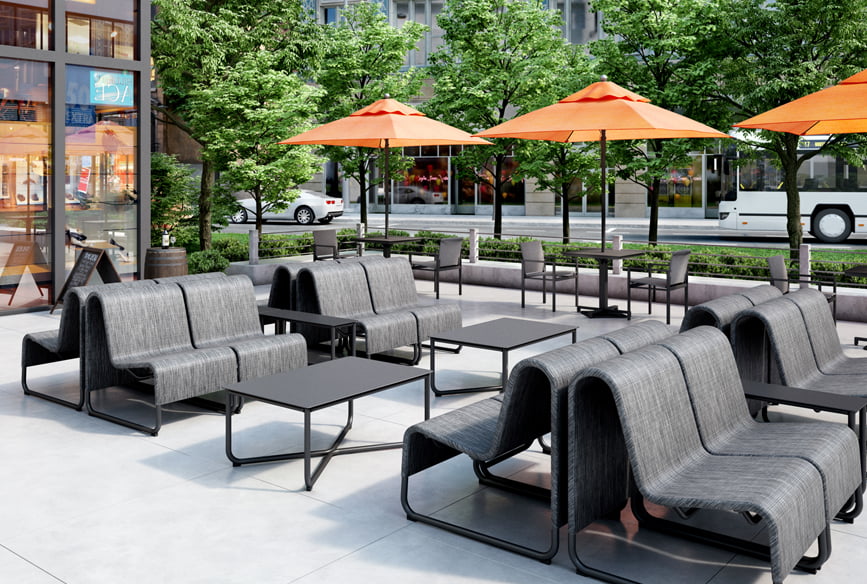 At Homecrest, we are not afraid to be bold. In our new Infiniti collection, we took a risk by making a departure from our usually angle-driven design style. That risk has paid off.
Our Infiniti furniture is made from a single line that flows from seat, to legs, to seat again, making it a continuous statement. When lined up together, Infiniti seats meld perfectly into one another, creating a wave-like illusion that has an almost calming effect.
With this bold style, Infiniti is still highly functional. For instance, the collection features our exclusive Sensation sling fabric, which has a high retention and surface memory for a crisp look and a comfortable seating experience. Meanwhile, the Infiniti collection also offers three different table varieties so that you can create a full Infiniti setup for any outdoor space.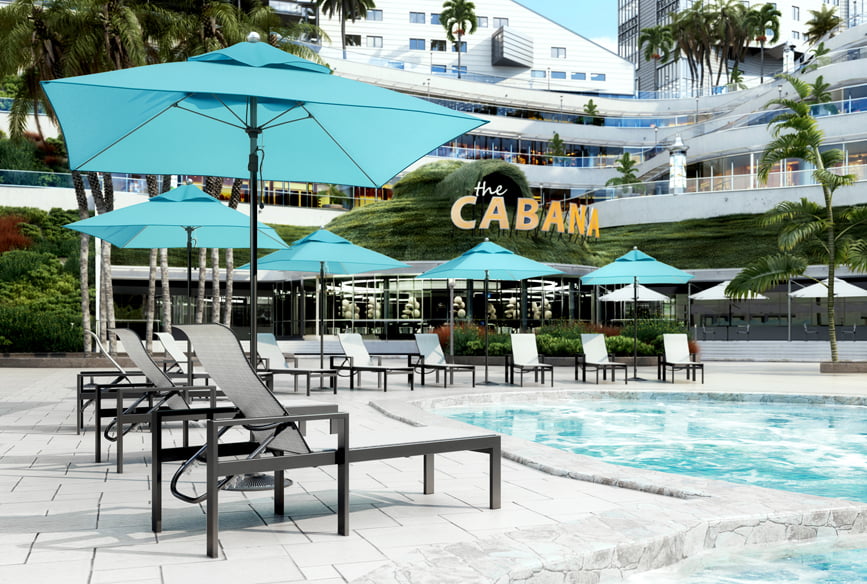 The Homecrest Market umbrella is manufactured using the most resilient materials available. The half-inch thick fiberglass ribs allow the frame to bend and flex easily in windy conditions, while the durable aluminum center pole, maintenance-free resin, and stainless-steel parts ensure this umbrella will provide years of worry-free shade.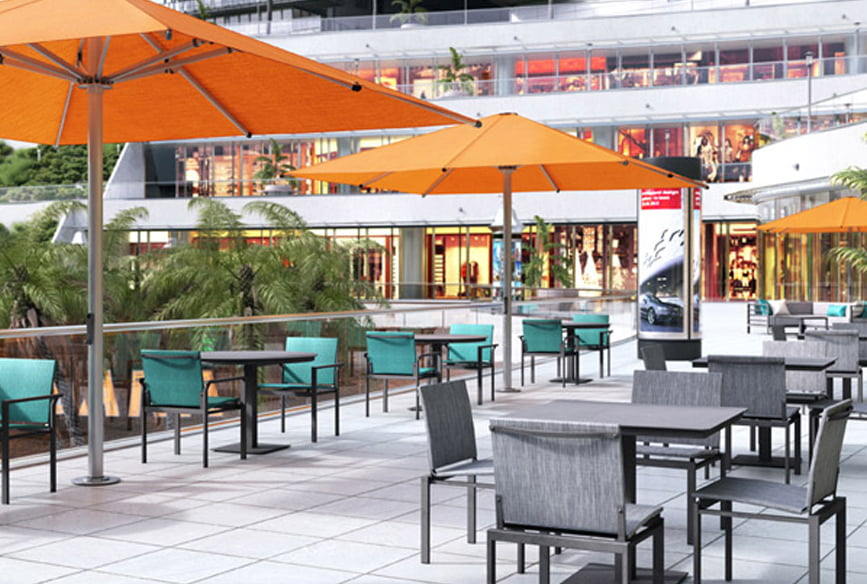 Our Allure collection taps into the clean, minimalist style that is gaining a popularity in younger, design-oriented customers. Allure's slender yet durable frame compliments the slim double layer sling seating that Homecrest is known for. The overall effect is this: Allure is outdoor seating for modern customers and modern needs.
Finally, our Mode Club table tops are specifically designed for use in public spaces. We offer them in multiple heights, diameters, and in both square and rounded shapes so that you can adapt them to your personal outdoor space. Overall, Mode Club's smooth texture and duo-tone color options make it a sophisticated choice.
Whether it's a backyard patio or rooftop dining application, Homecrest has the perfect collections to suit your needs.
For homeowners seeking to furnish their outdoor space, visit our residential website to view current collections and find a dealer near you.
For contract and hospitality projects, visit our commercial website to see your options and find a contract sales representative in your area.