"Millennials"—people who were born between 1980 and 1995—are a surprisingly powerful group of consumers. Market research firms around the world spend millions of dollars analyzing millennials to identify their shopping patterns. These firms research everything, including millennials' beliefs, education choices, marriage ages, and employment rates.
The millennial generation has goals, expectations, and preferences that are sometimes markedly different from previous generations. People who want to market to this demographic would love to know what millennials would actually like to buy. What they found are two major aspects millennials look for when making a big purchase like outdoor furniture.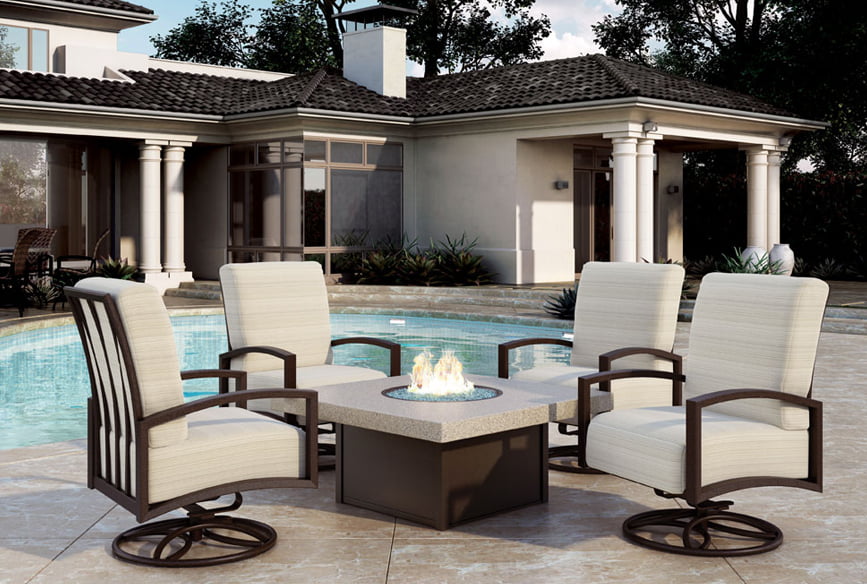 Specialty outdoor furniture manufacturers like Homecrest know that millennials show less interest in the traditional styles of their parents. However, they are still very interested in quality. Many millennials have some disposable income during the early years of their chosen profession. If they can find furniture and accessories that meet their needs, tastes, and outdoor spaces, they're more likely to invest in a few luxury outdoor furniture pieces.
Although many millennials may be paying back student loans or in the process of buying their first home, there is a desire to invest their money into products they can use for more than a couple years. Even if patio room is scarce, millennials want their outdoor space to look presentable. In addition, they want it to reflect their personalities and provide many years of enjoyment and use.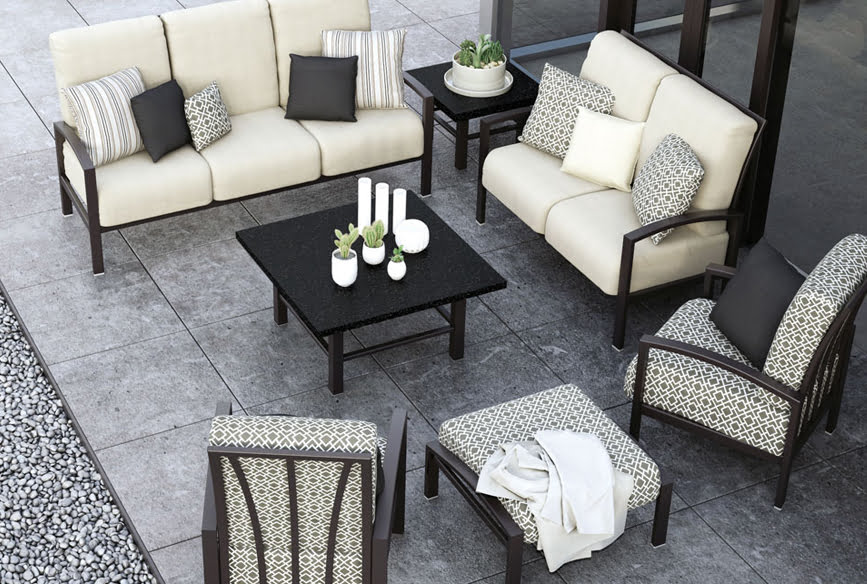 Almost everything at a box store is boring and brown, and millennials typically seek fresh and contemporary design. Specialty patio stores perfectly cater the individual style that millennials crave by enabling a consumer to personalize their outdoor space. These shops not only show a wide range of styles, but virtually every piece comes in any color and fabric.
Specialty patio stores tend to do business with suppliers who specialize in custom-ordered furniture, and the choices really are endless. Pieces tend to be sold "open-stock," meaning the consumer isn't locked into purchasing an entire fixed set, like four chairs and a table.
Homecrest Outdoor Living offers unending ways to mix and match any furniture set, whether a consumer is looking for two outdoor dining chairs and a side table or just a new outdoor fire table at balcony height.
This "mix and match" style approach to choosing patio furniture may cost more upfront, but investing in an outdoor set with top-notch quality and design is something that millennials are willing to do if they can find the right pieces to fit their space and individual style.
Along with the ability to bring their individual style to their patio furniture, personal service and attention to detail is another aspect of the shopping experience that millennials value. A majority of specialty patio stores are family-owned businesses. They truly care about their consumer's experience, which is why they offer custom sets.
Custom patio furniture and personalized outdoor design taps into the aspects that millennials value: a quality product paired with a personal touch.
Before taking faded patio chairs out of storage after the last patches of snow have disappeared this summer or visiting a mass merchant for a new set, consider a more customized experience. Taking a few moments to find custom patio furniture sellers in your area can help you find the perfect design fit for your inner millennial, while accommodating the budget and space restrictions that often come with being a "high-maintenance millennial."
Whether it's a backyard patio or rooftop dining application, Homecrest has the perfect collections to suit your needs.
For homeowners seeking to furnish your outdoor space, visit our residential website to view current collections and find a dealer.
For contract and hospitality projects, visit our commercial website to see your options and find a contract sales representative.