In showroom #1518, you'll find comfort and luxury made by Homecrest Outdoor Living. Our product is designed with passion for an unparalleled guest experience and a style all its own. As the iconic American manufacturer for outdoor living and enjoyment, we craft products that deliver commercial quality and hospitality style. For instance, we have collections and unique items that range from modern to traditional styles so that you can specify many projects with only one company.

We are committed to building distinctive products with a high level of robustness, craftsmanship, and attention to detail. Our products are made in the USA, and we strive to meet even the most difficult deadlines. We know when your property needs a product quickly. Likely, you need a manufacturer you can count on to meet the tightest deadlines. Visit us at NeoCon to find out just how economical luxury can be.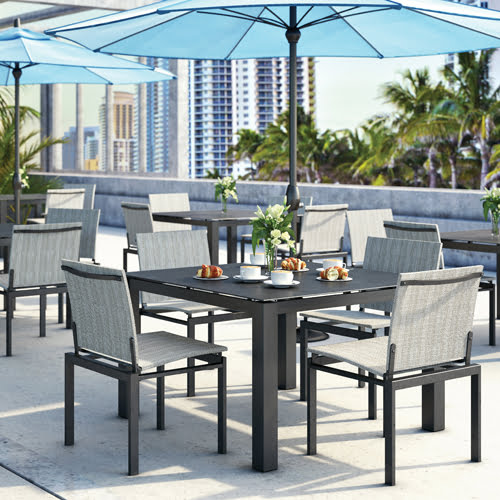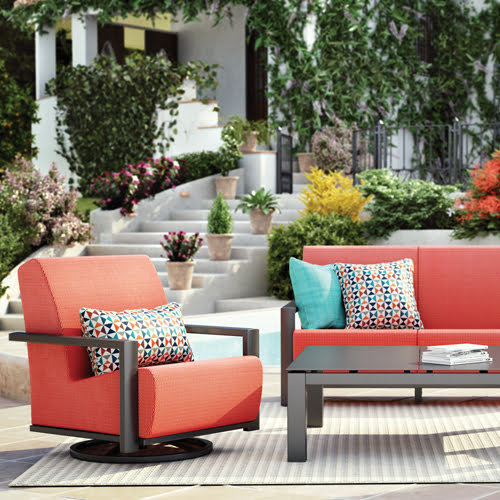 Whether it's a backyard patio or rooftop dining application, Homecrest has the perfect collections to suit your needs.
For homeowners seeking to furnish their outdoor space, visit our residential website to view current collections and find a dealer near you.
For contract and hospitality projects, visit our commercial website to see your options and find a contract sales representative in your area.