Homecrest Outdoor Living understands the toll harsh climate conditions can take on your outdoor furniture. With this in mind, for those who live in stormy and windy areas, we created a series of outdoor furniture collections to weather any storm. Thus, we are pleased to feature our "Designed with Weight" collections: Harbor, Stella, and Sutton. These will stay secure and beautiful, no matter the conditions.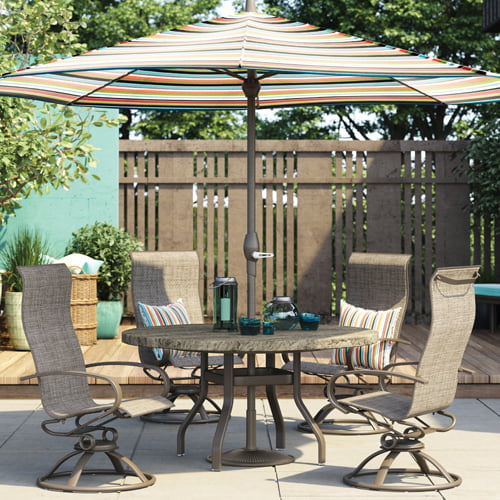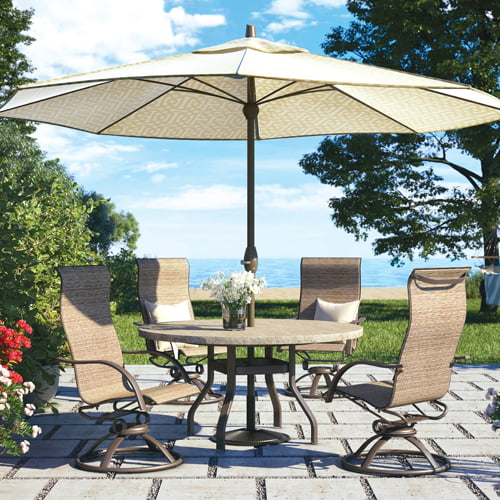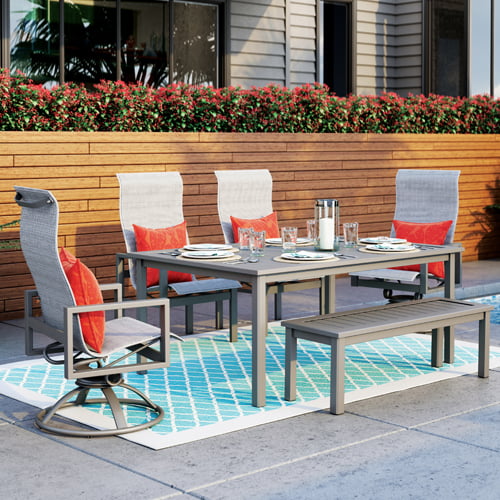 Windy conditions are no match for these collections, which we craft with both aluminum and solid-steel. We use custom aluminum extrusions for the arms and base to provide a low-maintenance and corrosion-free material for those high-wear components, while powder-coated, solid-steel cross bars and internal side rails add weight.

The "Designed with Weight" swivel rocker undercarriage is zinc-plated prior to powder-coating. A 2-3/4″ x 3/8″ solid-steel plate is also designed into the undercarriage for additional weight.
Whether it's a backyard patio or rooftop dining application, Homecrest has the perfect collections to suit your needs.
For homeowners seeking to furnish your outdoor space, visit our residential website to view current collections and find a dealer.
For contract and hospitality projects, visit our commercial website to see your options and find a contract sales representative.