Homecrest recently got to collaborate with Greystar Properties on an exciting project to rejuvenate the outdoor common areas at the LPM apartments. The LPM developments are luxury apartments managed by Greystar Properties. LPM is located in the beautiful Loring Park neighborhood in Minneapolis. Here, residents have easy access to all that the park has to offer. With multiple outdoor seating and activity areas, this community values being close to Minnesotan nature. LPM's proximity to trendy restaurants and shops makes it easy for residents to explore nearby neighborhoods, as well.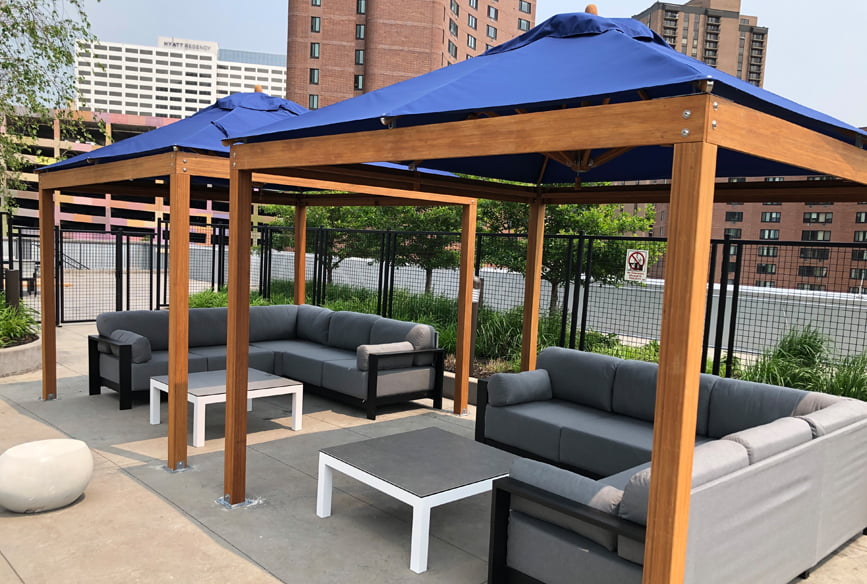 The goal of the redesign for the LPM apartments was to create outdoor spaces that felt comfortable, but also stylish. With this in mind, Greystar needed furniture that could match that atmosphere and epitomize the qualities they were seeking. Additionally, their selections had to be capable of withstanding the unpredictable Minnesota weather. Greystar's architectural agency, Kaas Wilson Architects, came to them with a design that incorporated Homecrest furniture specifically in their plans for the new outdoor areas. Homecrest furniture was a natural choice for this project because of its durable, chic, and cozy designs. In short, all these qualities and more made our products fit into the luxury development seamlessly.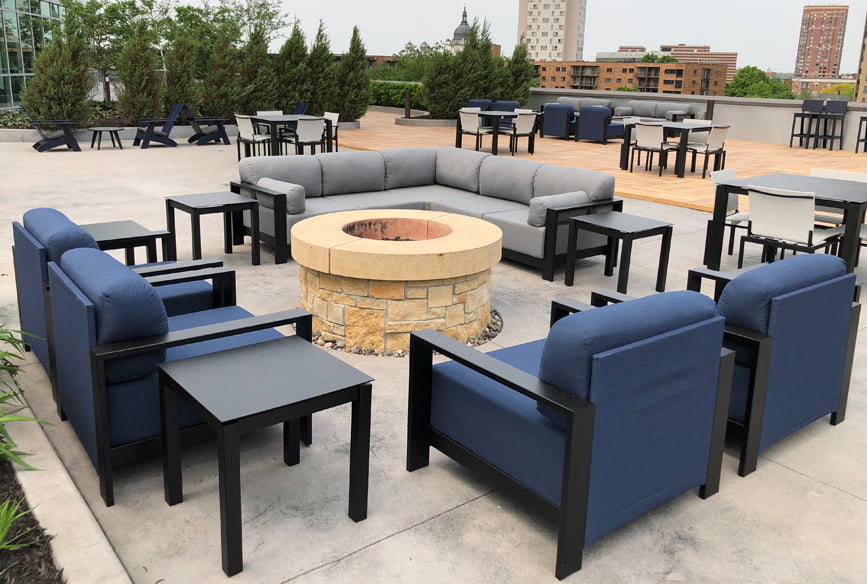 Homecrest's Grace seating collection was used in this project to bring comfort and sophistication to LPM's outdoor lounge areas. Featuring 10-inch UltraCore seat cushion, Grace is exceptionally versatile. As a result, this collection works just as well for post-dinner party cocktails as it does for catnaps on a Sunday afternoon. All in all, the flexibility of the Grace collection made it a perfect choice for a space that will be shared by a variety of tenants.
For tables, Homecrest provided the Mode collection. These tables feature floating aluminum rectangular panels that bring elegance to any space. From side tables to group-dining tables, the Mode collection can be customized to a variety of sizes. Because of the versatility of LPM's outdoor spaces, Mode's contemporary look but practical nature was a perfect selection.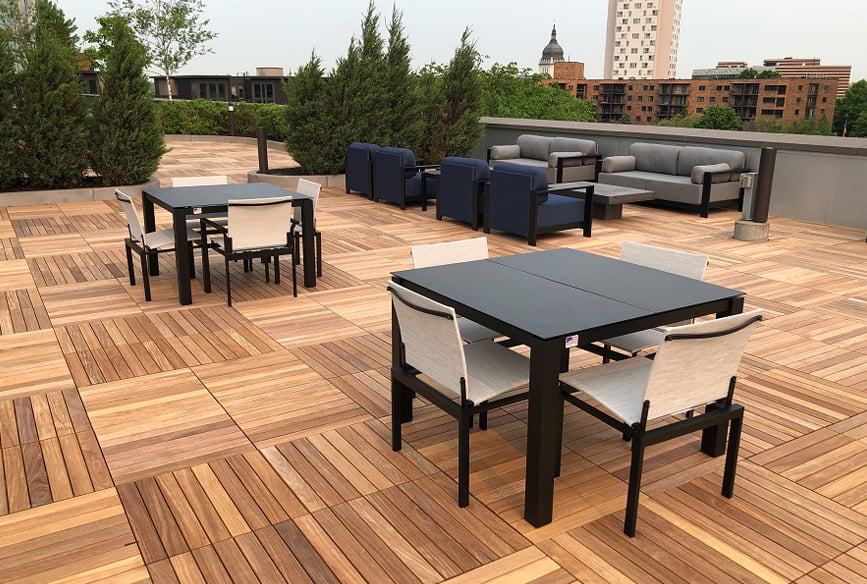 Though the project isn't quite completed yet, Greystar has expressed their satisfaction with multiple aspects of working with Homecrest, including our:
Product Design
Wide Portfolio
Products Made in the USA
Customer Service
Recently, two representatives from Homecrest took time to visit the development in order to address concerns on-site. By doing this, we were not only able to provide excellent customer service, but we also gained valuable feedback on how we can improve our products and processes for future projects. We were honored to collaborate with Greystar on this exciting renovation, and can't wait to help them with future projects!
Whether it's a backyard patio or rooftop dining application, Homecrest has the perfect collections to suit your needs.
For homeowners seeking to furnish their outdoor space, visit our residential website to view current collections and find a dealer near you.
For contract and hospitality projects, visit our commercial website to see your options and find a contract sales representative in your area.