Market Umbrellas from Homecrest Outdoor Living are the benchmark by which all other umbrellas are measured. This is the quality we want you to experience.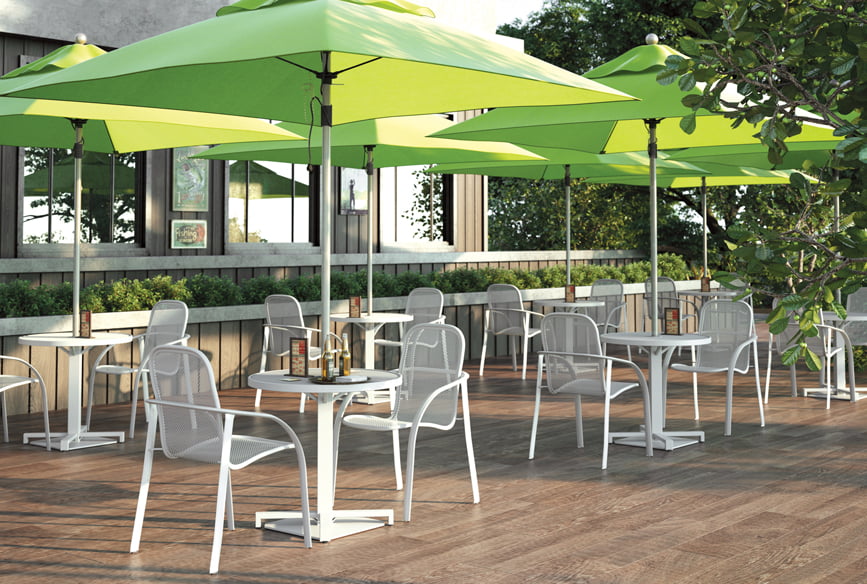 No matter the setting, Homecrest's Market Umbrellas are a stylish and practical shade solution. Whether poolside or lounging at home, a few minutes in direct sunlight on a hot day has us seeking shelter. Enter Homecrest Market Umbrellas.

These customizable umbrellas are available in a variety of fabric and pole colors. And, they can be purchased with a pulley lift or crank lift/auto-tilt. Homecrest Market Umbrellas are exceptionally strong and durable. They feature a 1 1/2 in. diameter center pole and 1/2 in. fiberglass ribs and struts.

Whether it's a backyard patio or rooftop dining application, Homecrest has the perfect collections to suit your needs.
For homeowners seeking to furnish their outdoor space, visit our residential website to view current collections and find a dealer near you.
For contract and hospitality projects, visit our commercial website to see your options and find a contract sales representative in your area.