For those in northern climates, it is already getting cooler outside. That doesn't mean the season for using your Homecrest outdoor furniture has to end. With our hot fire tables, you can enjoy lounging outdoors well into the fall!
Fire tables are one of the hottest trends in outdoor living right now. With a fire table from Homecrest, you can create the ambiance and warmth of a traditional fire. With added convenience and safety features, this is enjoyable for the whole family. Additionally, your outdoor space will be warm, cozy, and stylish with our ranging design options. With safety and style, you'll be able to extend your outdoor season well into the fall!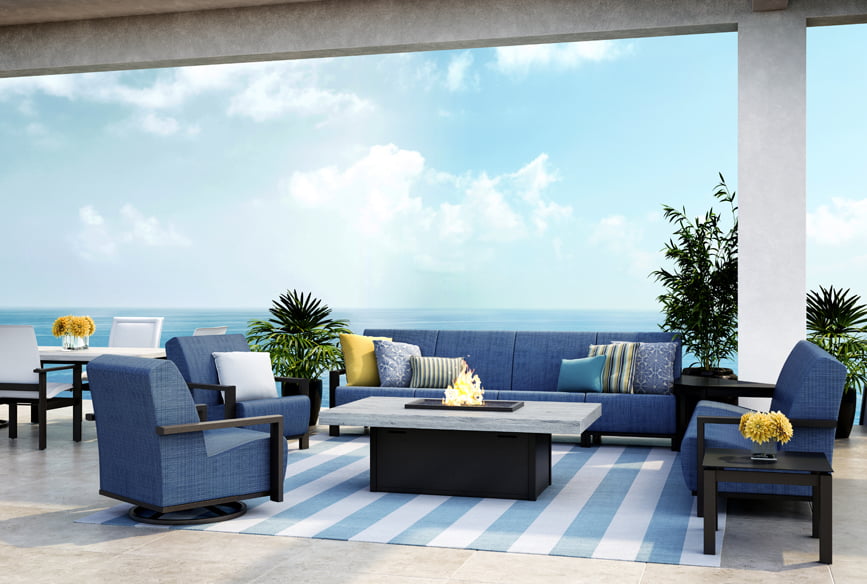 To ensure your personal safety and comfort, Homecrest's fire tables offer several safety features! For instance, each fire table fueled by either propane or natural gas can only turn on by an external, removable key. The fire table can't turn on accidentally as this key must be inserted and turned to the on position.  Additionally, our 20" fire burner inserts concentrate the fire to the center of the burner, preventing flames from skipping on the surface. Further, every fire table fire burner insert is elevated on a 3/4″ aluminum riser to protect the table from heat transfer. We even offer accessories, like glass guards. It both protects the fire from strong winds and enhances the look of your fire table.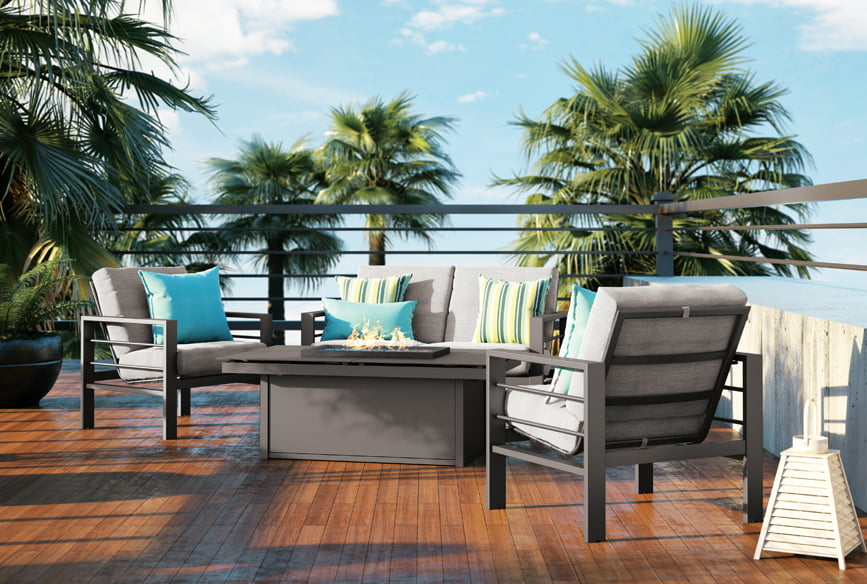 Whether it's a backyard patio or rooftop dining application, Homecrest has the perfect collections to suit your needs.
For homeowners seeking to furnish their outdoor space, visit our residential website to view current collections and find a dealer near you.
For contract and hospitality projects, visit our commercial website to see your options and find a contract sales representative in your area.